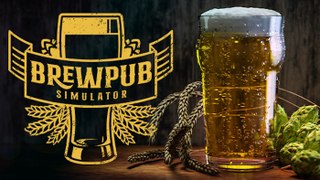 Check out the announcement trailer for Brewpub Simulator, an upcoming first-person simulator game where you brew lagers, stouts, and IPAs, and serve patrons at your own brewpub.

In Brewpub Simulator, decorate the place, create your own brands of beer, and expand into the best joint in town. Back in the '60s, your grandfather opened his business – a small brewery. His handcrafted beers quickly became popular among the locals and the business was booming. And then, the big companies came. The small brewery was forgotten and grandpa got off the grid for years. Now it's up to you to restore the brewery to its former glory.

Brewpub Simulator is planned for release on PC in 2023.
Posted 12 days ago in
Gaming