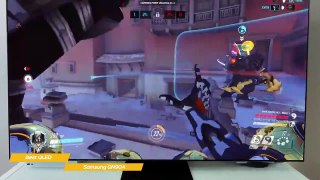 There are so many 4K TVs to choose from now that deciding exactly what it is you need can be tough, especially when it comes to understanding all the features and tech.

In this video, we'll be comparing the top 5 4K TVs that are designed for different kinds of users. We will take into account performance and features so you can decide which is best for you. All the products on our list were selected based on their own inherent strengths and features. We'll be comparing the LG C1 OLED, the Samsung QN90A, the Sony A90J OLED Series, the TCL 6-Series and the Sony X90J; which are all great options if you're in the market for a 4K TV.

We'll break down which TV would be best for you, and what you can expect to get in return for your money. We'll help you decide if one of the 4K TVs on our list seems like a great purchase.

Posted 14 days ago in
Tech