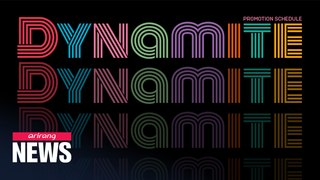 빌보드, 글로벌 차트 신설…BTS '다이너마이트'는 첫주 2위

The new hit song by BTS 'Dynamite' has landed in second place on the newly launched Billboard charts that rank the most popular tracks globally,... the Billboard Global 200 and the Billboard Global Excluding U.S.
Billboard said on Monday that the two charts are based on sales and streaming data from more than 200 countries.
They track the week of September 4th to the 10th.
"WAP" by Cardi B featuring Megan Thee Stallion took number one on the first ever Global 200 chart.
As for the Hot 100 chart, Dynamite continued its success, sitting in the number two spot three weeks after its release.

Posted 2 years ago in
Nachrichten